ARM
State of the ARM NAS in 2022
Is it worth running an ARM NAS in 2022? I have checked the market and found a few DIY ARM NAS solutions.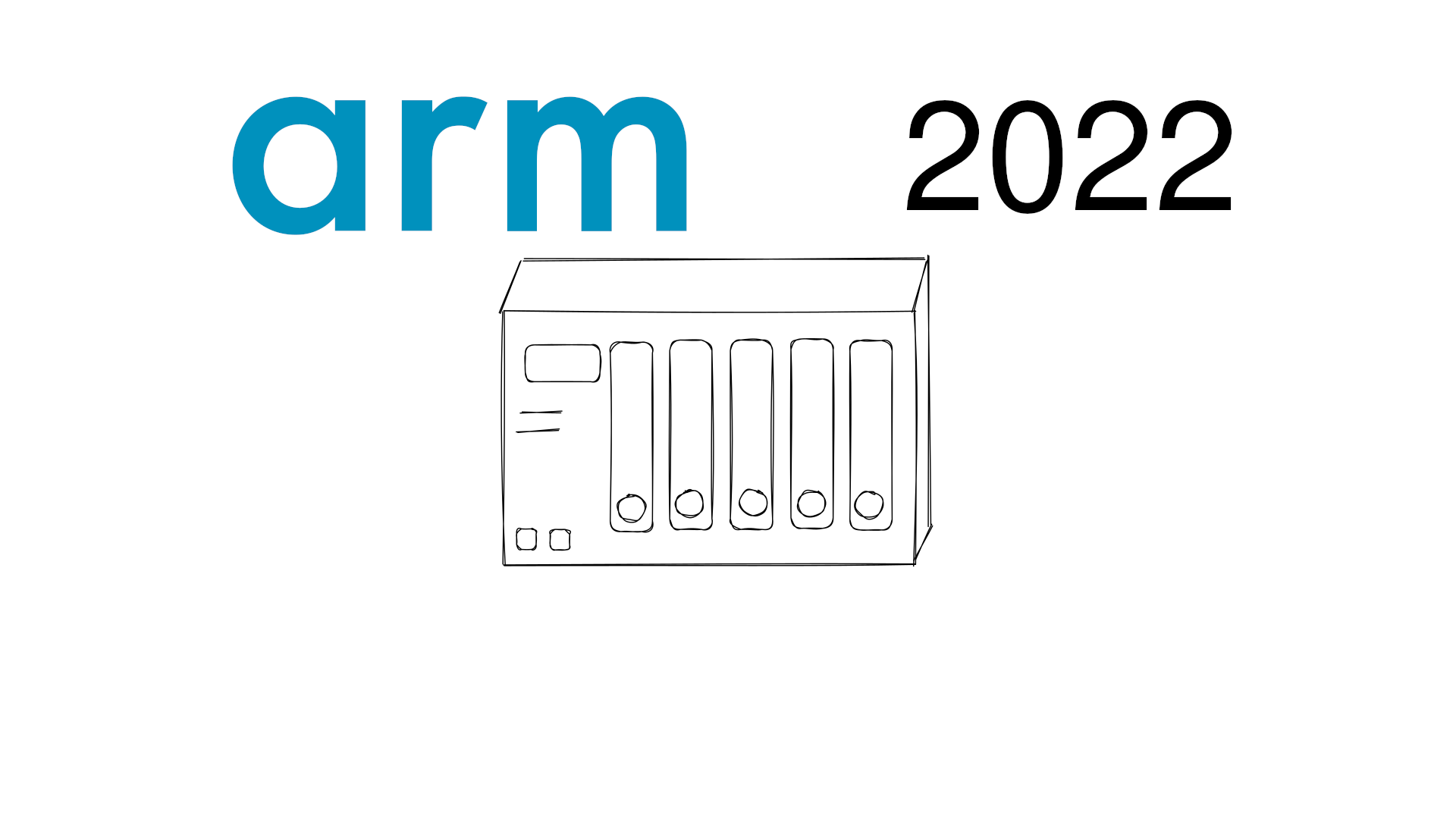 Energy prices are going crazy in Europe therefore I thought to check on my NAS again and maybe replace it with a more power-efficient ARM alternative.
Currently, I am running the following:
CPU: Intel Core i3-8100T, 4C/4T, 3.10GHz
Mainboard: GIGABYTE C246N-WU2
Some HBA for a couple of disks
in a SilverStone DS380i Case
I think the base usage is around ~35 Watts with I believe 5 disks running. Doing almost no workload running other than normal OS operations with a couple of containers. Might look into this more when we have moved to the new location. Then I will use one of my power measurement plugs for the server.
Anyway, I basically want more or less of the-shelf hardware but run my own Linux distribution on that. A ready-made ARM NAS from vendors like Synology, Terrmaster, QNAP, and alike is out of the equation. You have to run their propriety OS. I just want to run plain Ubuntu 22.04 server edition. Armbian is also fine which I already use on my Odroid-HC4.
I would be fine building the NAS myself if it fits standard ATX, miniATX, etc. form factor. I just don't want to 3D print something myself, since I do not have a 3D printer at my disposal, yet. Or have a huge cable mess and a lot of clutter, just a neat little box.
So let's go through the options I have come across.
Helios64 from Kobol - my dream but unfortunately dead
My dream looked like it came true. But don't be too enthusiastic, they unfortunately did pull the plug for the project. Here is the full statement from the blog post from the 25th of August 2021: Kobol Team is pulling the plug ;(
Some specs and pictures of the Helios64:
5 x 3.5 HDD bays
UPS Battery pack
Power Adapter of 12V/10A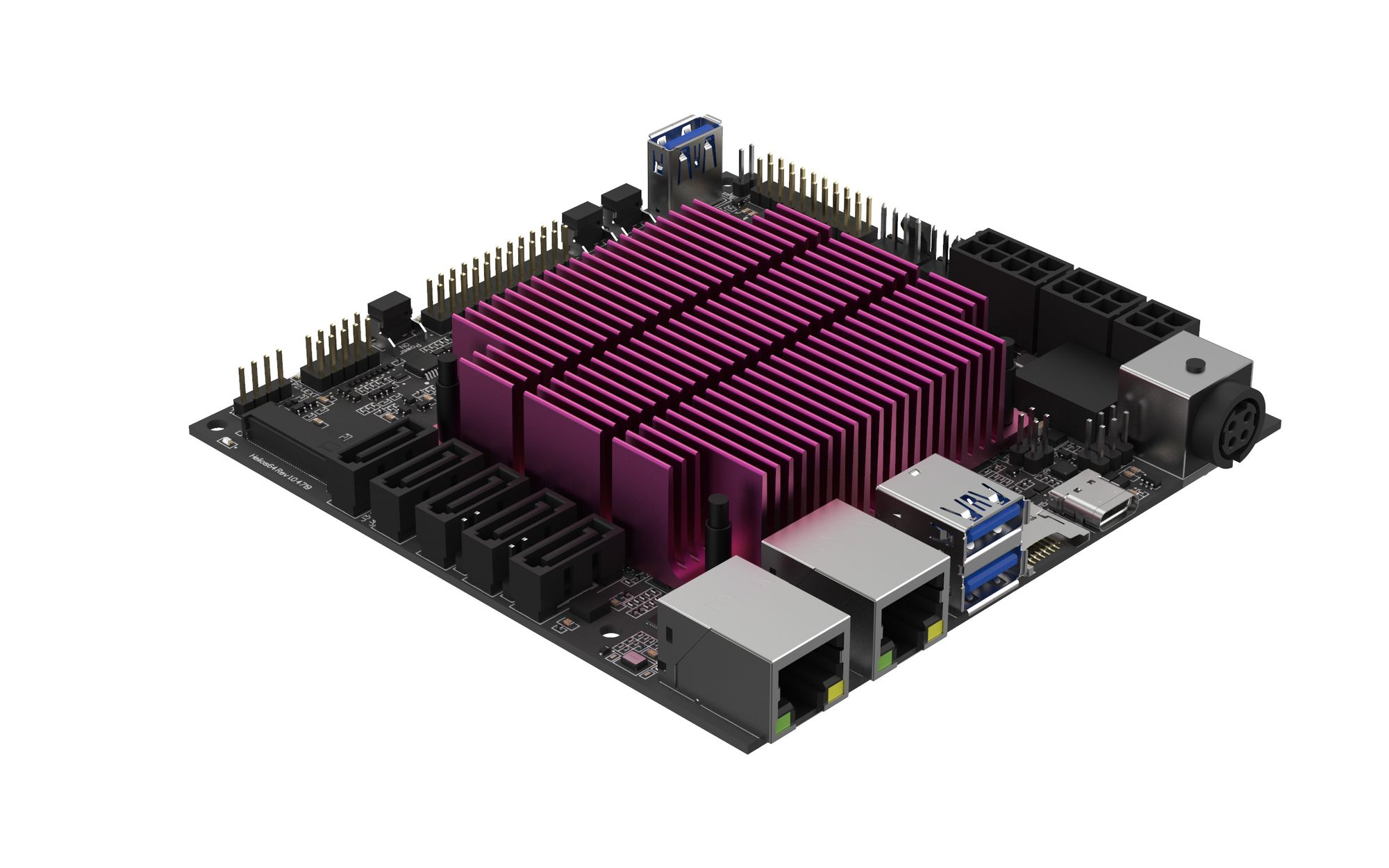 I really like the all-in-one package that the Helios64 offered. Hopefully, there will be a similar project out there someday. But for now this is not an option anymore.
Raspberry Pi NAS
A lot of people build their NAS with the Raspberry Pi.
I am not a fan of that because if you just use the normal Raspberry Pi board you always have to connect your drives via USB. I had some bad problems with USB dropping out in the past. You also have the USB overhead which is not necessary. It may be okay for 1 or 2 drives. When we are thinking of 5 drives the drives share the USB 3.0 bandwidth.
I will paas on this option completly.
Raspberry Pi 4 Compute Modul Carrier boards
The normal Raspberry does not cut it for me right now. However, we have the Raspberry Pi Compute Module also called CM4 board. Maybe we have some contenders here.
Pi-Box
The Pi-Box is a small metal enclosure with a carrier board that will take 2 small 2.5" SSDs. The DIY kit will set you back 150 Euros for the case, carrier board, and power supply.
Some pictures and sepcs:
2 x SATA 2.5" slotes
Display
Kubesail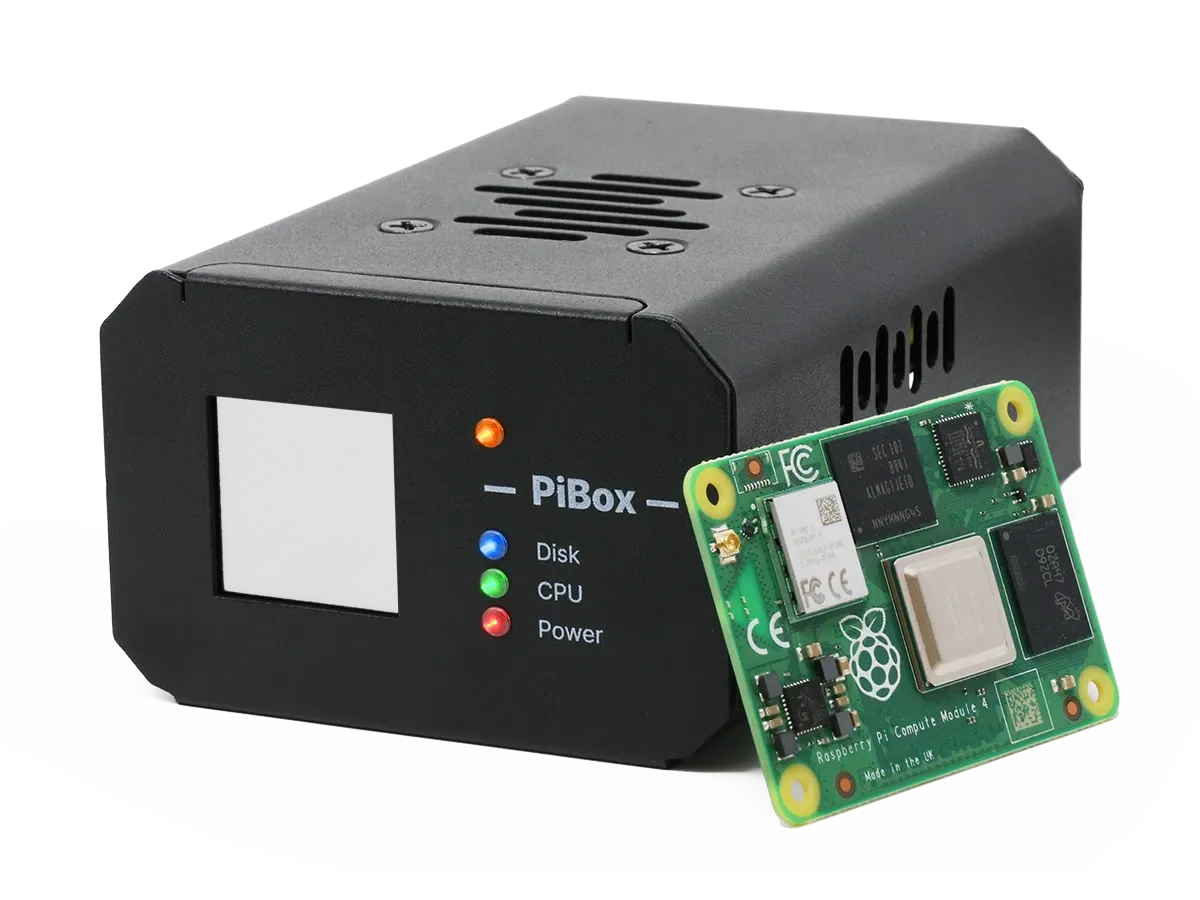 If you do not have too much storage needs this might be an okay solution. Definitely does not suck too much power! It comes with a premade OS by KubeSail where you have like an app catalog. They did just a few small tweaks to the OS which they documented and you can replicate yourself.
The DIY kit where you bring your own compute module will cost you 150 Euros. The package with the compute module and some other accessors will cost you 320 Euros. Check out their shop if you are interested.
Pi-Box is working on a 5 bay version and I have subscribed myself to the mailing list for that. As long it is not really available I don't consider this as an option.
Axzez Interceptor Carrier Board
The only other commercial actually available board I could find is the Axzez Interceptor Carrier Board for 119 $ without taxes. That is more or less the same in Euro but with additional customs (10-20%) and taxes (19%). Then you need the CM4 board as well. That is another ~ 100 Euros depending on what version you get. That is something in the neighborhood of 260 Euros for just the "mainboard" and "CPU". Quite expensive in my opinion.
Here are some pictures and specs: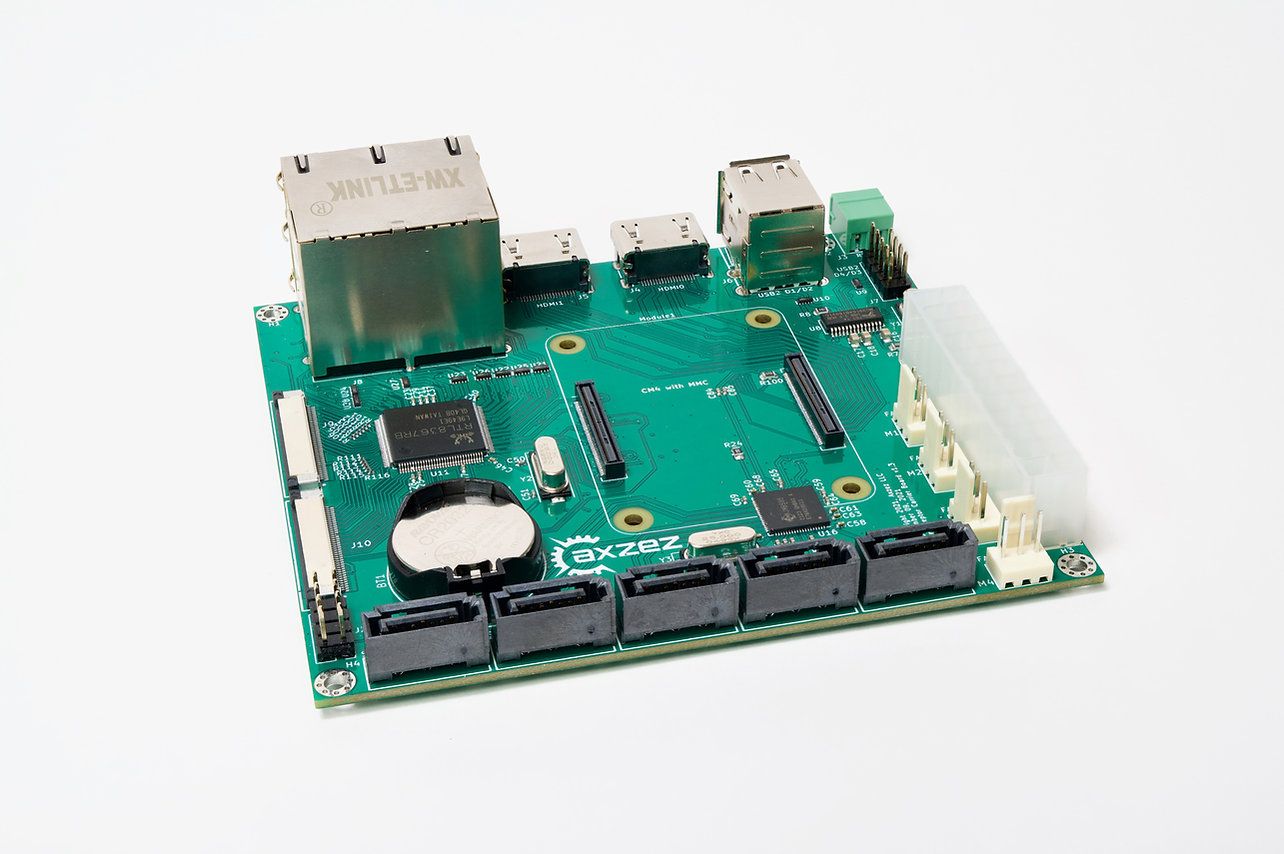 Support for five HDD/SSD via JMB585 PCIe to SATA controller
HDD sleep/standby
Software RAID 0, 1, 5, 6, or 10
4 x  gigabit ethernet ports via RTL8367 switch
4 x USB 2.0 ports
2 USB-B connectors
Two full-size HDMI 2.0 connectors (4Kp60)
Highly accurate RV3028 real-time clock with battery backup
Standard 24-pin ATX power supply connector
Four 3-pin fan connectors
8-pin header for the power LED, power button, and UART serial cable
For all the specs and for buying one check out the axzez website.
Other ARM boards
There is more than the Raspberry Pi out there. So a little bit of research left me with 2 other choices.
ITX-3588J with the RK3588s
The Firefly ITX-3588J with the RK3588 is a pretty neat package but also costs 460 $. That is easy above 600 Euros after taxes and customs. You get quite a lot for that but still too expensive.
Again some specs and pictures:
4 x SATA
M.2(SATA3.0)
PCIe3.0
Power over ATX power supply, POE 48V or DC 12V~24V input
standard MiniITX format
I would love to tinker with this board but at this state, it is just too expensive. You can get a pretty decent NAS for that kind of money. Especially when you build it yourself with parts from the used markets.
ODROID-HC4
Another competitor for an ARM NAS is the ODROID-HC4 from Hardkernel. It is about 120 Euros when you also need a power supply which is not included in the retail package... 🫤 Otherwise its a good all in one package.
I already own this and use it as a local backup target at home. The drawback, it only holds up to 2 disks otherwise a neat little package. Not sure if it can handle transcoding movies when you run plex, Jellyfin, or something similar. Have to test this someday. For my backup purpose and syncing files, this is absolutely perfect. Especially considering the power consumption.
Summary
It looks like there are not too many options out there. The valid options from the price perspective for the consumer market are just for 2-bay NAS systems. These are at least okay priced when compared to products from Synology and alike. Everything else is either not available, in planning, in crowdfunding, already dead, or way too expensive.
I did not calculate the numbers but the investment feels too expensive for the payoff for now. Might look into this in more detail after we have moved. For now, I will stick with my Intel NAS. However, I will follow the ARM NAS topic and let you know if something changed.
Did I miss any boards which would fall roughly in this category? Are you already running such a device? Please let me know in the comments below!
---
❤️ Enjoy the content?
Forward to a friend and let them know where they can subscribe (it is here).
Have a great day!