Synology DS415+ does not boot - How to fix it!
How to fix Synology DS415+ boot problem and the story behind that problem.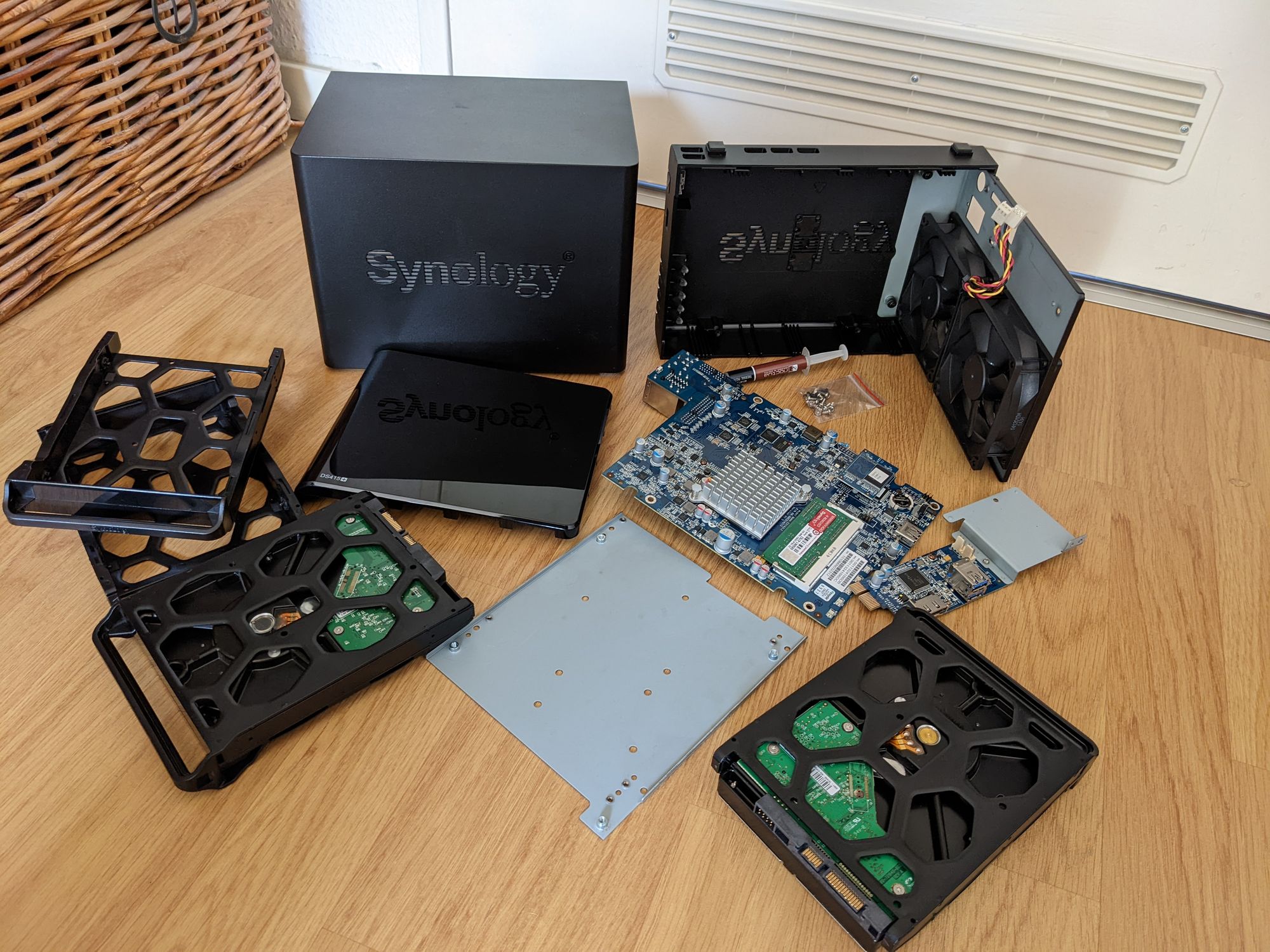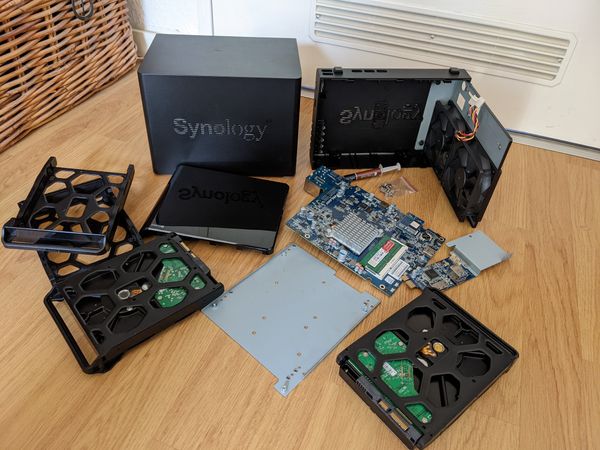 I was asked if I can still use this. Otherwise, this would be going to the bin. A Synology DS415+. This was an expensive device for around 500 Euros back in 2014!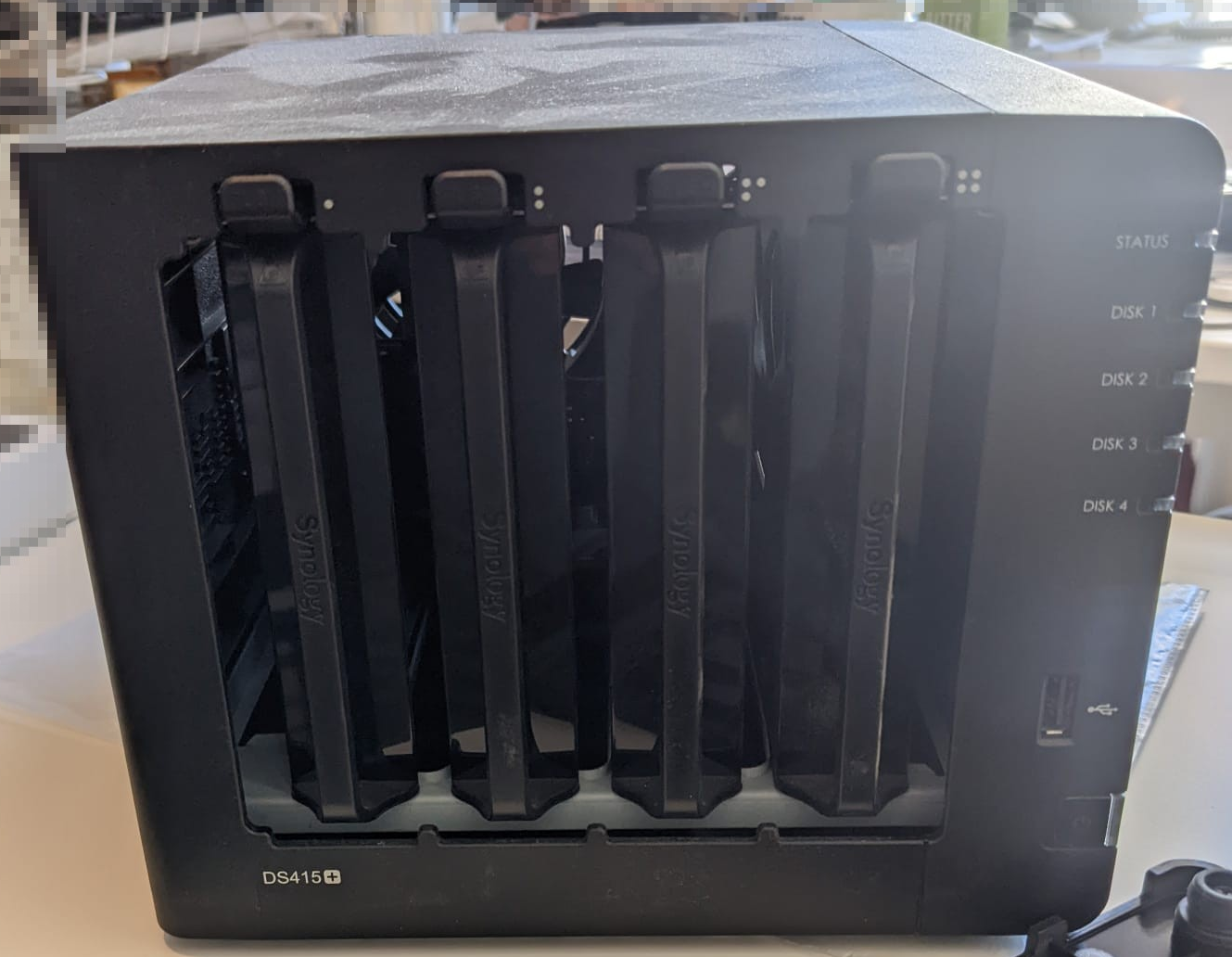 A quick search revealed that this is still supported with the latest DiskStatation Manager (DSM) by Synology. That is a NAS operating system built by and for Synology devices. It might not be supporting all the newest features and apps but for sure it shall be good enough for simple file storage 📂.
Since I can not just let something potentially useful go to the bin and I got it home. I think hardware should be used as long as possible. Maybe this might be useful for an off-site backup or I can give it to a friend and ask for a few GBs and let them use this as well 💾.
Synology DS415+ - Symptoms of death
Unfortunately, things did not go as planned. Plugging in the device did get to a state of:
power LED blinking
all drive LEDs solid orange
status LED off
I did not record that but you will find plenty of footage on YouTube for that problem.
A quick search revealed a rather common issue with a really awesome and also easy fix!
Fixing the Synology DS415+ boot problem
You just need
100 Ohm resistor
Soldering iron
new bios battery of type CR1220
Disassemble the DS415+
But first, you need to disassemble the device. Since there is already good content out there regarding this go ahead and follow this video here starting at the disassembly.
Synology has done a pretty good job here I must say. Only 3 types of screws and no glue, clips whatsoever. The only difficult part is getting the plastic cover down. Everything else is straightforward. Everybody can do that!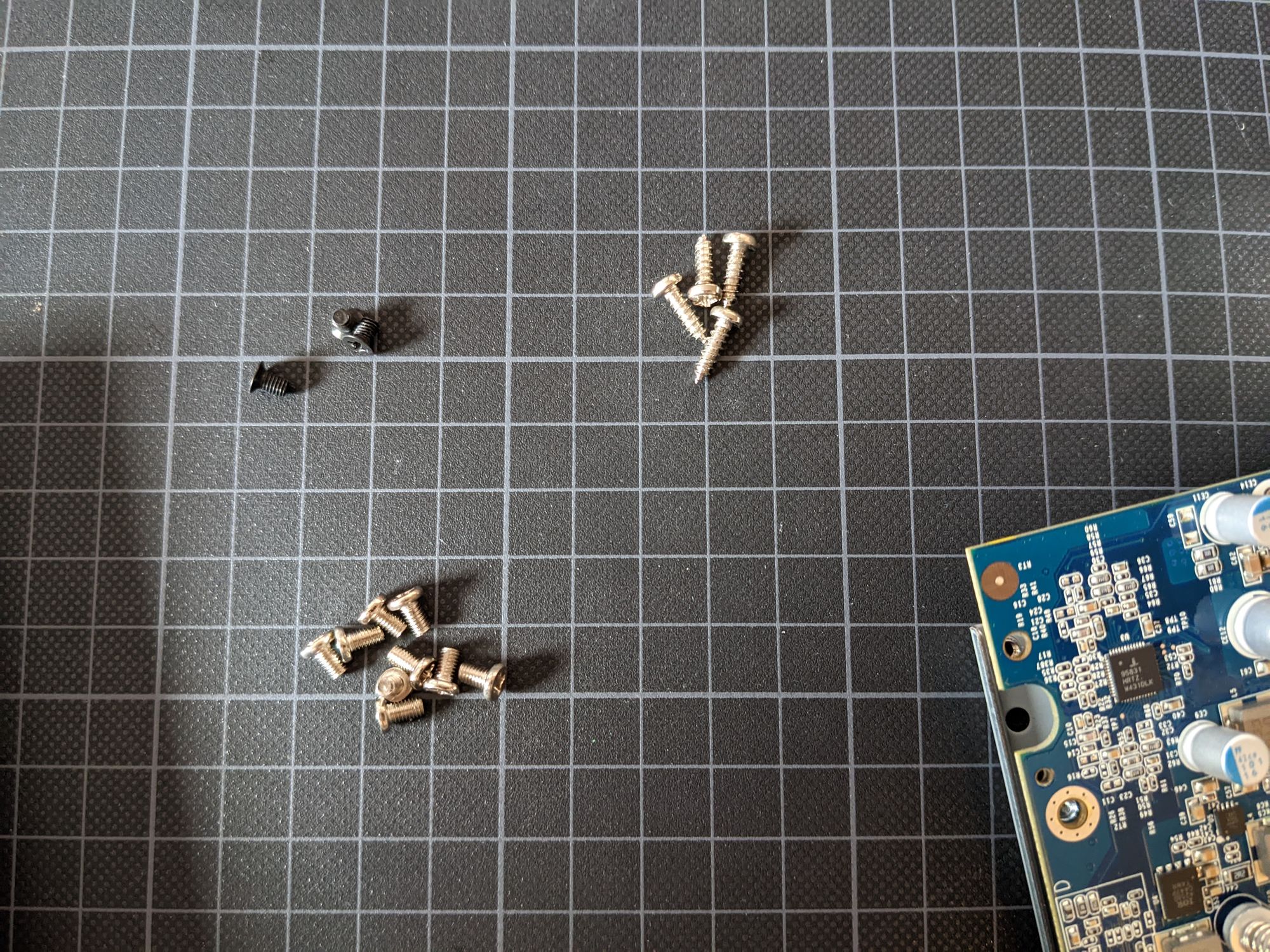 💡
A reader of mine reached out and recommended another disassembly video on YouTube. It is not in English but the visuals should be enough to follow along:
[Disassembly] Synology DS415+
Fixing the boot error by adding the resistor
The actual fix is easy to do as well, as long as you have a soldering iron and a 100 Ohm resistor handy.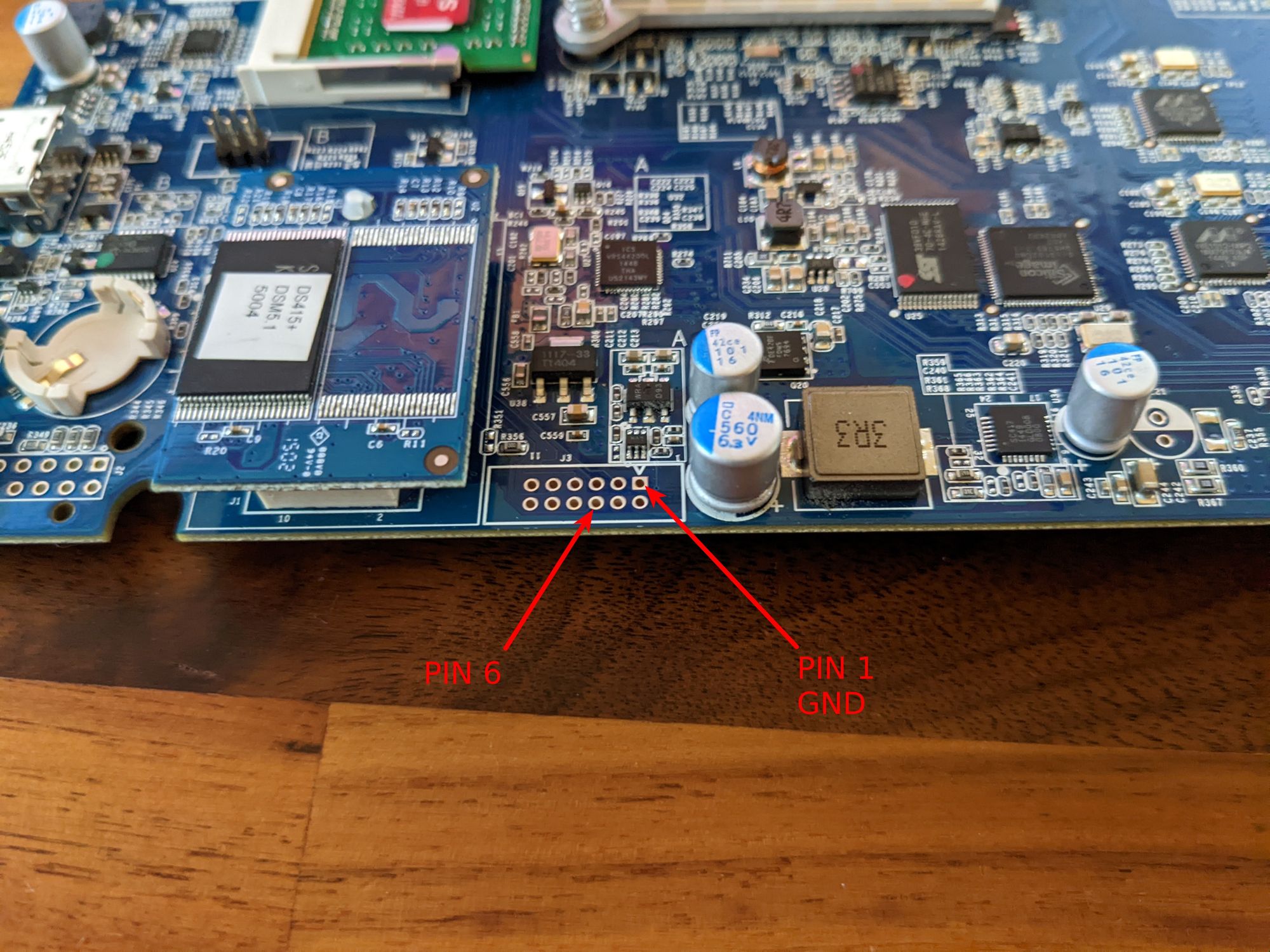 Just connect the resistor to PIN 1 and PIN 6. I have marked the PINs with arrows. When you are done it should look like this. Just clip off those long legs to prevent shorts and you are good to go.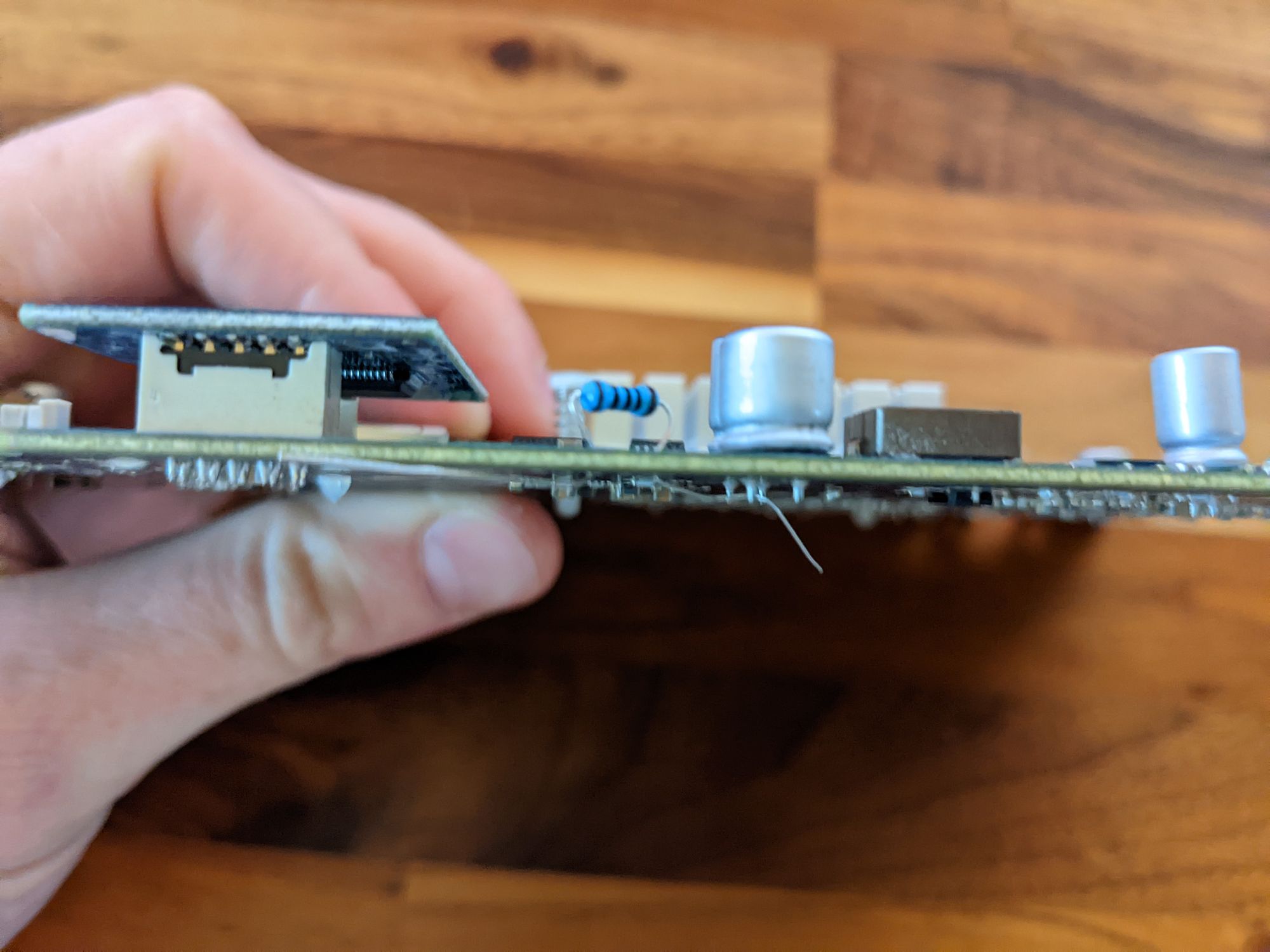 More things to do
There might be another issue and a few optional steps since we have already disassembled everything.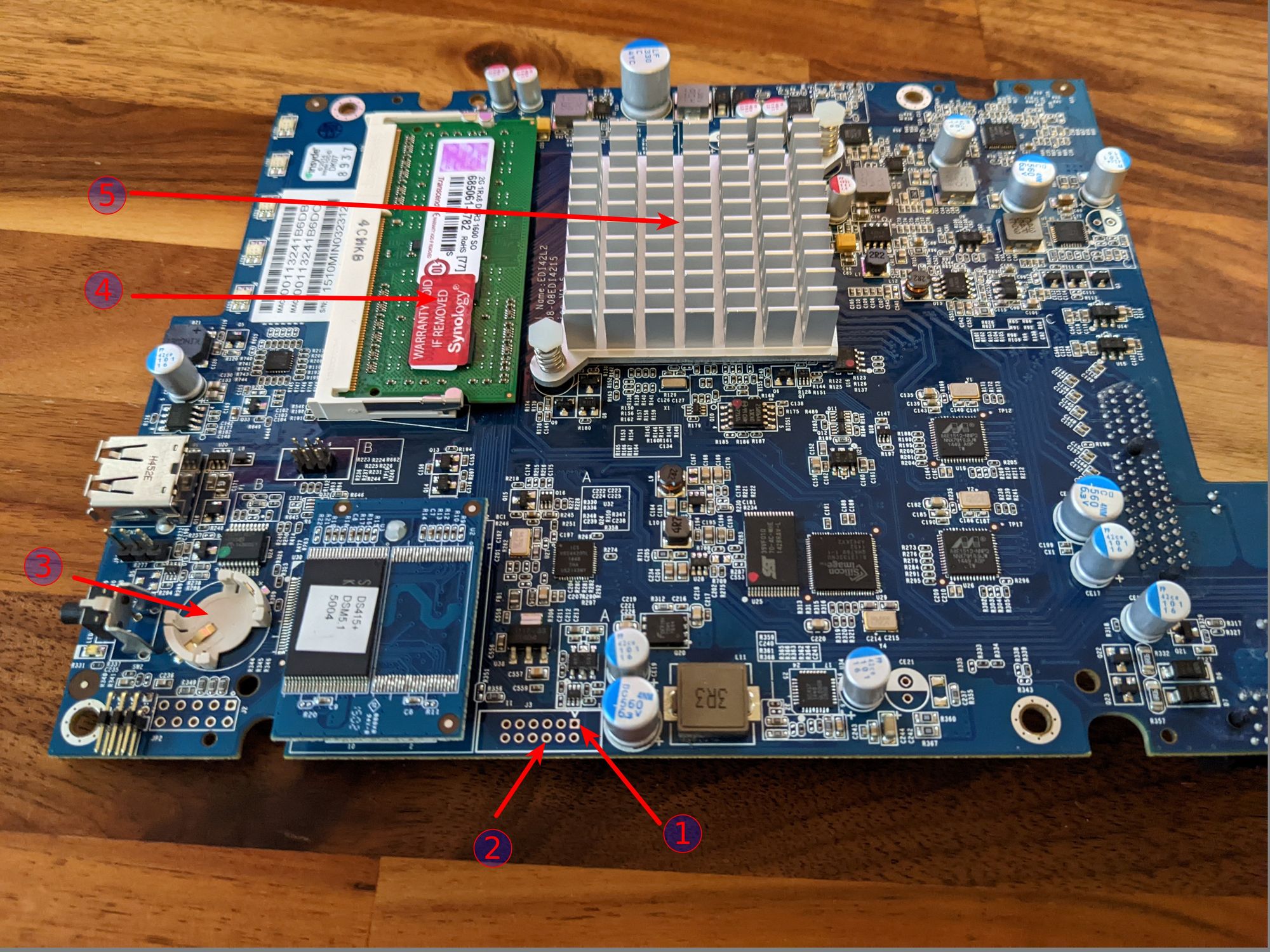 1 and 2 are done, you already attached the resistor.
3 is replacing your BIOS battery. Mine was way below 3.3 Volts so I had to buy a new one.
optional 4: Upgrade your RAM. Now is the best time since you have it open anyway.
optional 5: Replace thermal paste. Not sure if it will improve thermals but since it is years old and I felt it was a good idea. And boy was this thermal paste hard.
optional: Replace the fans if they are loud or rattling while you have everything open
Renew thermal paste
Removing the old and hard thermal paste was quite a challenge must say.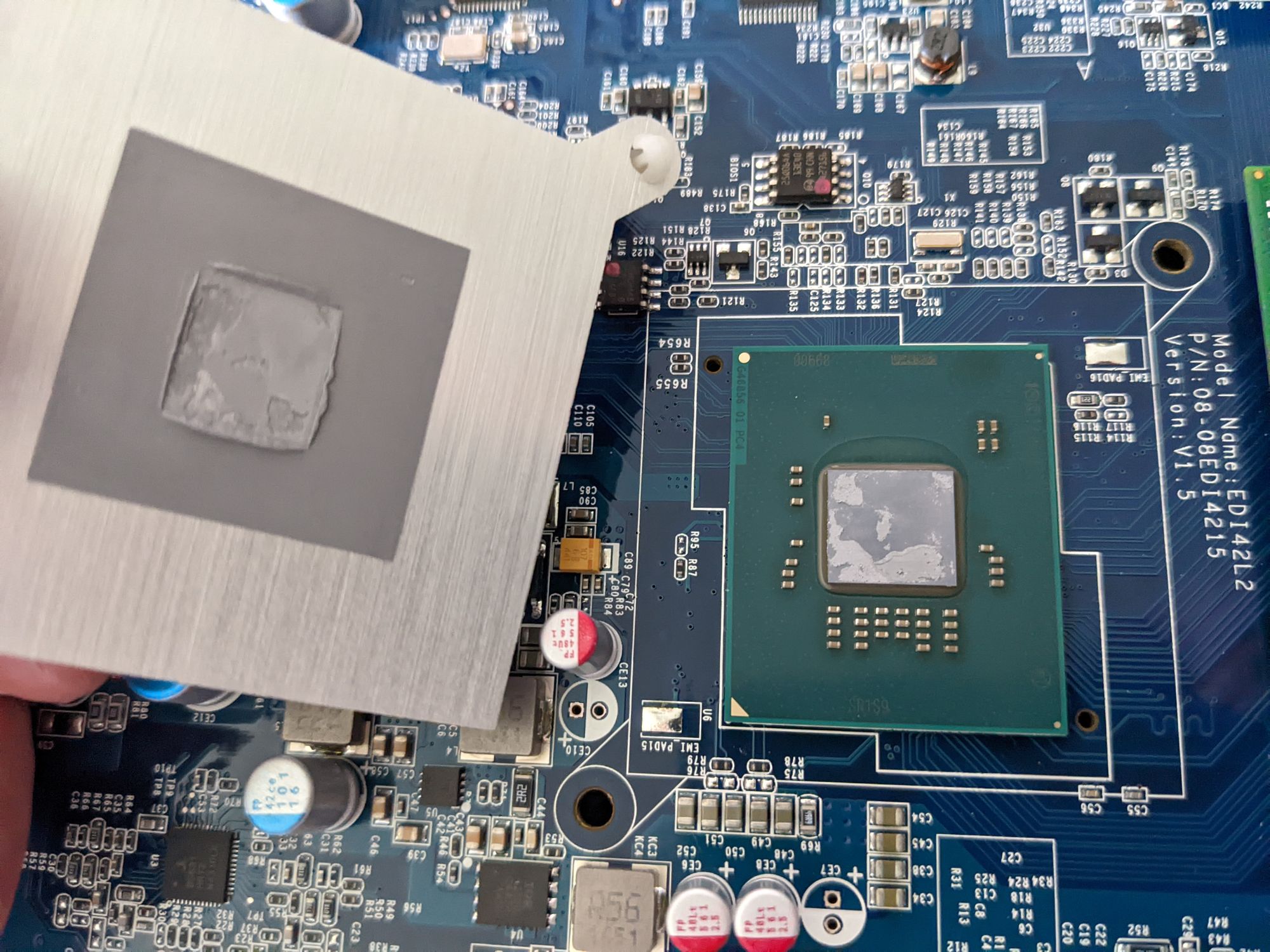 On the CPU die, I could work with a paper towel and some cleaning alcohol. For the heatsink, I needed more force. I used some wooden spits and had to go line by line. But eventually, you get it off, give it a polish, apply the fresh thermal paste over the complete area of the die and you are good to go.
Now assemble the Synology again and test if everything works fine.
What is the root of this error?
It looks like there was a flaw in the Intel C2000 chips a few years back. A lot of devices started to have issues after some time.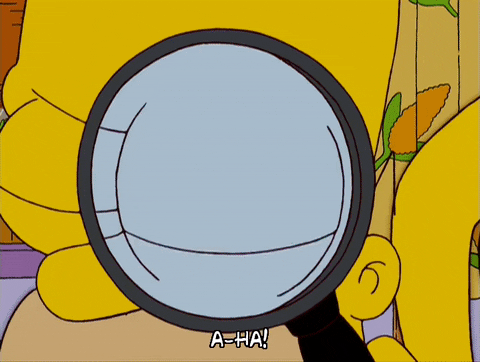 You can actually check the spec for the Intel Atom Processor C2000 family PDF. In that PDF is an errata section in which Intel describes failures like this one. We are specifically talking about AVR54: System May Experience Inability to Boot or May Cease Operation which was added in January 2017:
Problem: The SoC LPC_CLKOUT0 and/or LPC_CLKOUT1 signals (Low Pin Count bus clock outputs) may stop functioning.

Implication: If the LPC clock(s) stop functioning the system will no longer be able to boot.

Workaround: A platform level change has been identified and may be implemented as a workaround for this erratum.
In the errata summary table you can see the status of that AVR as well which in our case is "Fixed":

The EEVblog video linked above actually does a little mistake on that part. This particular issue is fixed with a workaround. I guess newer revisions of products like the Synology will have that resistor on board.
My guess is, that this is a permanent solution and will not interfere with actual usage.
---
So don't throw out your Synology DS415+. Give it a go. Try to repair something which is already broken and can not go wrong. You can break it, repair it and at least learn from it!
My Synology is working just fine now: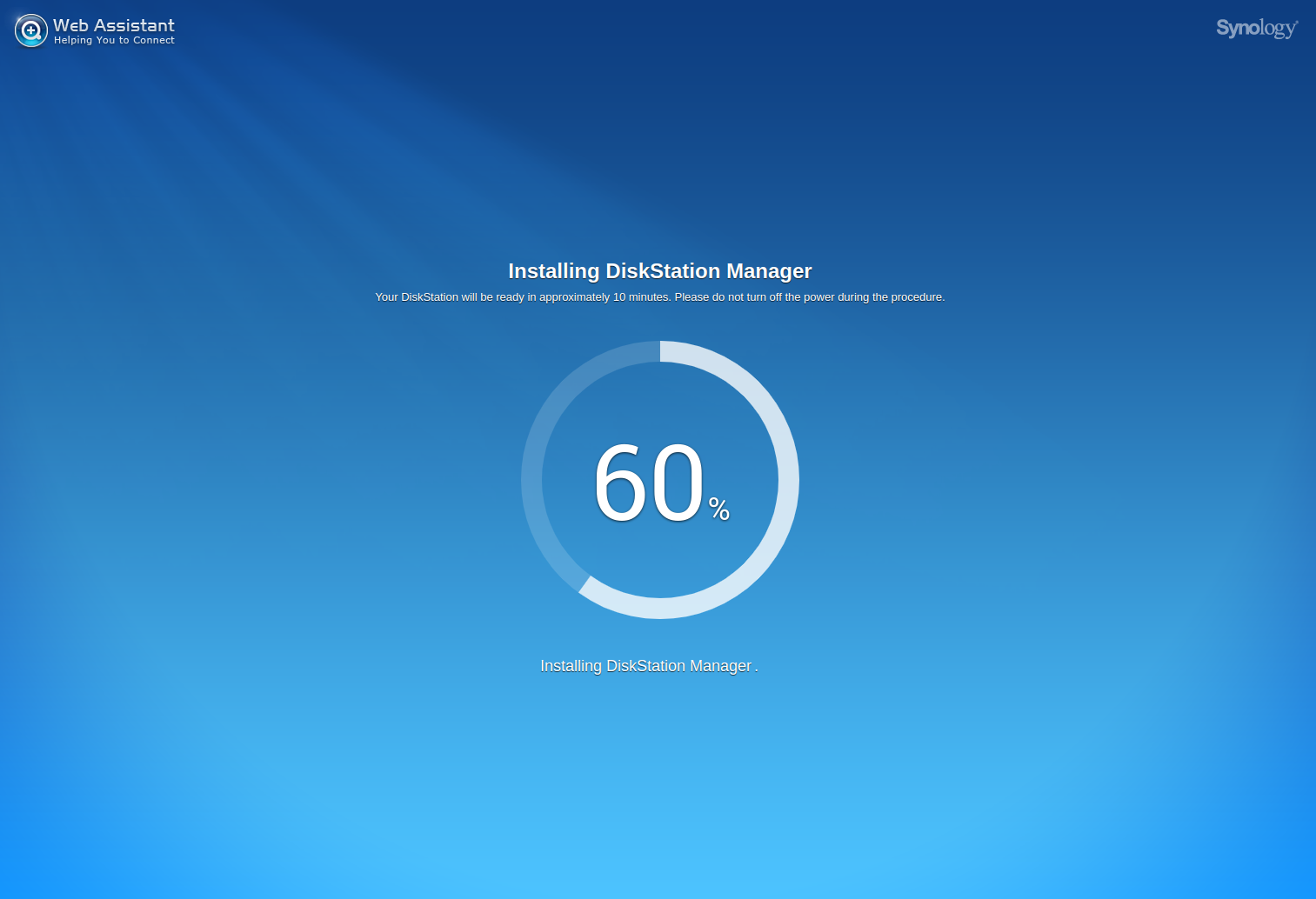 I hope you learned something. I know I did.
The Intel errata part was completely new to me. 🤓
Have a great day! 👋