Website for a private piano teacher business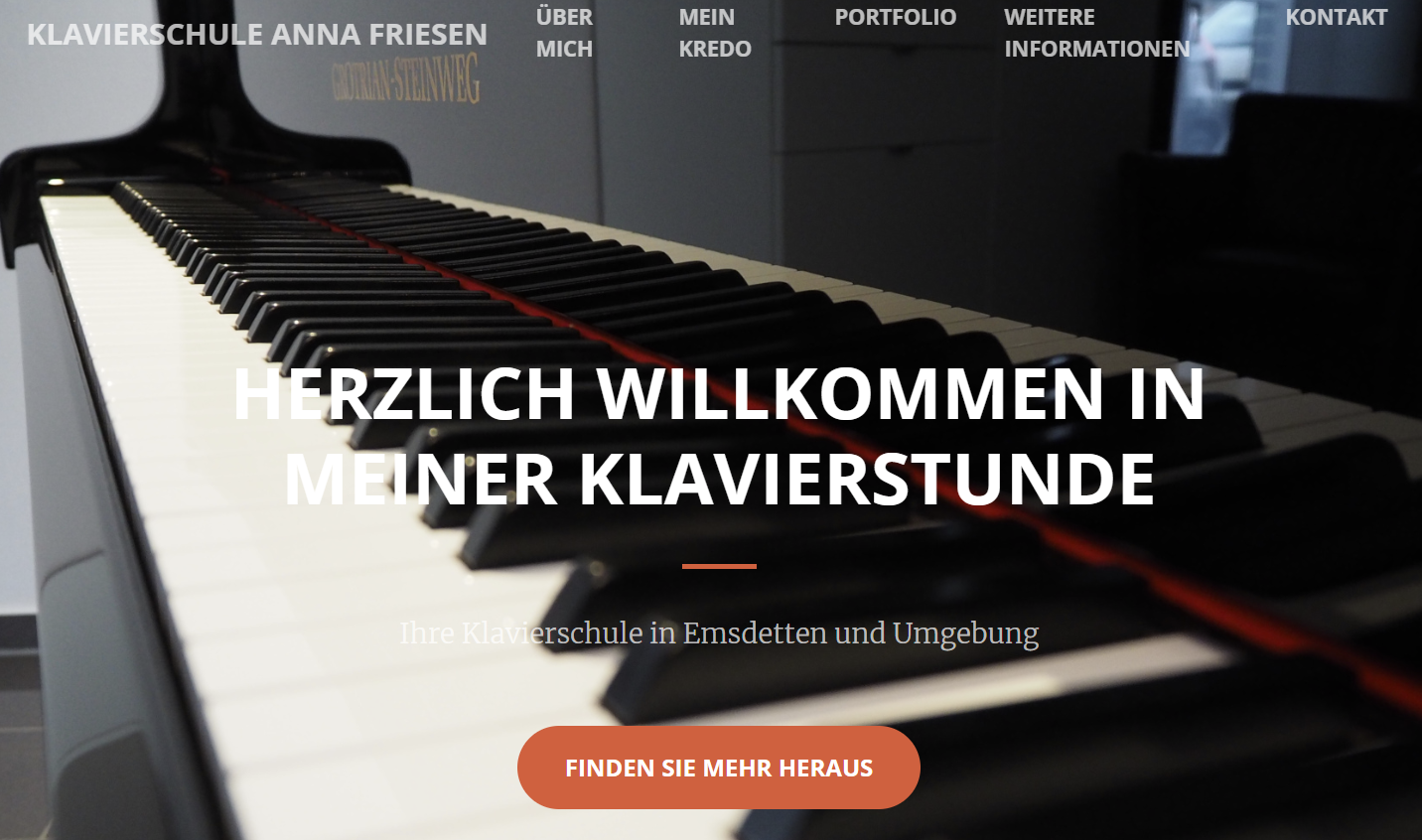 Simple website for my mothers local business in German. I am not a web developer therefore I am using a simple onepage theme. With just a few changes the website was done.
I also administrate the google maps entry which helps for google searches as well.
Since the website and google maps entry, she gets more potential students interested in piano lessons.
Have a look here: https://www.klavierschule-friesen.de/
Tech Stack
Next steps
Migrate to a hugo theme
Better SEO (Search Engine Optimization)
Enable Netlify CMS
Enable editing the content by the client itself